Education Website Themes
Our education website themes are mobile friendly and accessibility ready.
Just add content and your website will be up in minutes regardless of your experience level.
Bring your own theme, use one of ours, or let us build it for you!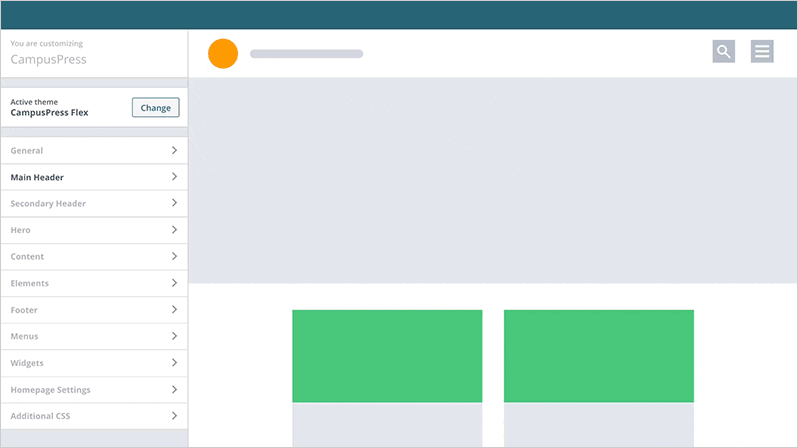 CampusPress 'Flex' Theme
Modern, fast and secure.
We built the Flex WordPress theme with "flexibility" in mind so we can meet the needs of most client websites. That is why it's the ideal parent theme to use out-of-the-box or for custom development projects.
With dozens of layouts, styles and branding options, you'll have a professional, fully functional website quickly.
More than 100 Themes
In addition to our in-house Flex theme, we have carefully curated hundreds of additional WordPress options to choose from.
These themes provide a variety of styles for portfolios, magazines, complex websites and more. All themes have been reviewed and approved for performance and security, with a growing majority also reviewed for accessibility compliance.
Use Your Own Themes
Do you have a different theme that you prefer?
No problem! We also support custom-developed themes and those from any provider on the web. We include code reviews of all themes that are added to the sites we host so that you're confident the theme you choose will not cause any unexpected problems or security risks.
Let Us Build It
One of our specialties is taking designs and turning them into high-performing, accessible WordPress themes.
We regularly work with 3rd party agencies and customer in-house teams to create new themes. If it can be designed, we can build it.