Education Accessibility Services
CampusPress provides user education, plugins, site reviews, and compliance mitigation to ensure that your websites are accessible to all visitors.
Accessibility means a better experience for all.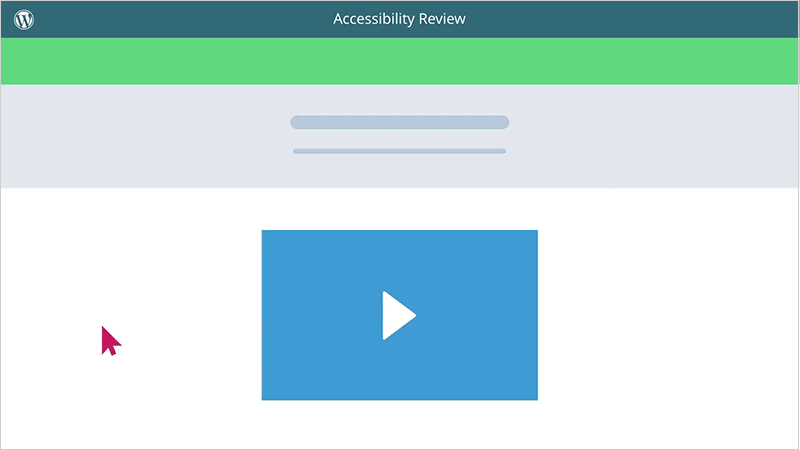 Accessibility Education
Raise awareness and instill best practices.
Use our tools, documentation, and guides to provide professional development for your content and development teams so you can reach your accessibility goals. You can also bring us in to provide training – virtually or in person. We provide support for all experience levels.
Accessible Content Plugin
Accessibility scans right inside the editing experience.
With our Accessible Content plugin, content editors must preview a new page or post before publishing it live. On this preview, our plugin identifies potential accessibility issues along with helpful information on how to properly fix them.
Accessibility Ready Themes
We ensure you start with website basics in place.
We've developed and curated WordPress themes that focus on improving the usability and experience for visitors with different needs, including those using screen readers, who are color blind, or may not be able to use a mouse. These themes have been reviewed by a third party to ensure that accessibility standards are met.
Site Reviews & Mitigation
We bring existing sites into compliance.
Our team can review websites using manual and automated tools to audit for compliance and accessibility issues. If you are working with a service, like our Siteimprove integration, we can help mitigate problems in reports, too.
Other Services We Provide
Let us know about any particular project or ways we can help…
Migrations
Over half of our customers move existing sites and networks to us.
Custom Themes
We can take designs to make themes and can take on plugin projects too.
Training
Both in-person and virtual options are available – tailored to your needs.
Site Reviews
We'll evaluate (and help mitigate) for performance, accessibility, and security.