We've all been there.
The excitement of setting up a new blog. All the great ideas for posts, and the thought of hundreds if not thousands of people reading it every day. Ambitions to post something new every day, or if not every day then most days, and to keep our fascinated audience entertained and informed.
And it starts well. The class blog kicks off with a well thought out, engaging first post that sets the tone for the future pdf the blog. It's followed by more great posts, with ideas coming in thick and fast form students and staff alike. It seems like there's no end to the inspiration for blog content, and to the enthusiasm for tuning those ideas into posts.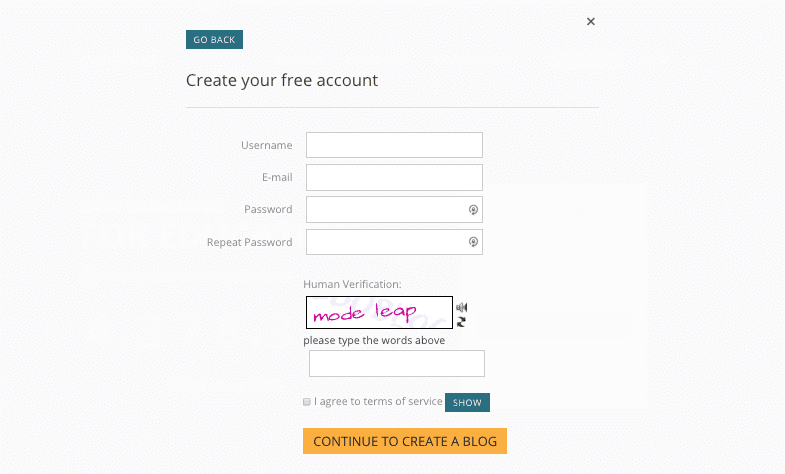 But then things start to tail off. We run out of ideas, or we're not inspired by those that we have. We're faced with a list of ideas that we've shunted to the back of the 'to write' list because they were difficult to write, a bit dull maybe, or even controversial. Students have run out of enthusiasm, and moved on to the next big thing. Visitor numbers are flattening. And then you go a whole month without adding anything new to the blog.
If this is where you are right now with your class blog, don't despair. You're not alone – far from it. And the situation can be saved. You can revive a flagging blog, and turn it back into that thing of wonder you envisaged at the start.
Or maybe you're not in this position. Perhaps you've recently launched your blog, or you're still planning one, and you're full of ideas and enthusiasm. Or maybe you've been given responsibility for running a class blog by your head of department or asked to do so by the students, and are stuck, with no idea how you're going to keep it topped up with regular new content.
In this post I'm going to help you either revive a stale blog, or plan a new blog so you never reach that stagnant stage. I'll give you some tips on generating ideas and writing content so you don't run out of enthusiasm or time, and I'll show you some features of edublogs and CampusPress that help you manage your blog, plan your content and make better use of your time.
Ready to bring your blog back to life? Continue reading, or jump ahead using these links:
Content Ideas

Coming up with ideas for a blog that's been running for a while can feel like recording a difficult second album. All your great ideas, that have been building up since well before you launched the blog, have been used. Now you have a blank slate and nothing to fill it with.

If you're still at the early stages and full of ideas, this can seem like a problem that'll never affect you. But it will. By thinking ahead and managing your blog effectively right from the start, you can maintain momentum and pace your posts, so that you don't turn everything out in one go and run out of ideas. I'll cover this in more detail later on in this post, in the section on 'Managing Your Blog'.

So here are some ideas for generating content ideas that don't run out.

Link to the Curriculum

The best place to start when identifying what you can include in your blog is the curriculum. You're already spending time on lesson planning, generating content for each lesson that keeps students engaged and helps them learn in every single lesson.

Instead of duplicating this activity for your blog, use your lesson plans. If you can, lift material straight from your lesson plan and publish it in the blog, maybe with the writing style altered to fit the blog medium.

Plan your blog content alongside your curriculum and lessons to avoid duplication of work

Your class blog doesn't have to be about the class. You may think of a blog as a kind of diary, keeping people updated on what's going on in class, but there's no reason why this should be the case. Some posts could be all about your subject matter. So if you're learning about the First World War in History, for example, instead of creating a 'what we learned today in History' post, you could write a post entitled 'The Assassination of Archduke Franz Ferdinand and its Consequences'. (I'm no history expert so please don't leave comments on my choice of subject matter!). As a history teacher this is probably something you could write without any research or preparation, but simply sit down and knock out in less than half an hour. It doesn't need to be long or detailed. Instead of including research, include notes at the end encouraging students to do their own research and find out more.

Publish Students' Work

Maybe your students have already completed assignments on Archduke Franz Ferdinand's assassination (or anything else you choose to blog about). Well, you can make use of that in your blog! Choose an assignment by one of your students – it doesn't have to be the best one, it could be one which is good work for that student and deserves recognition. And, with the permission of the student, publish that as a blog post.

It's a great way of showcasing what your students have been doing and makes use of material you already have. It isn't just a lazy way of adding a blog post, especially if you add a short note on the assignment and why you've published it.

Get Students Writing Posts

As well as publishing students' existing work, you can also give them the task of writing blog posts. In fact the best class blogs aren't written by staff alone, but include a majority of content that's generated by students. This gives students practice in writing for the web and involves them in the blog too.

Try replacing a normal assignment with writing a blog post instead. The post could take the form of a normal piece of work (for example our post on Archduke Franz Ferdinand), or it could be something more appropriate to the blog medium, such as a news piece on a topic you've been studying. Give students choices in how they complete the post and let them be creative. Encourage use of other media such as photography, video and graphics, too.

Once your students have written for your class blog, encourage them to post comments on each other's work (using moderation to make sure comments are appropriate if needs be). And get them to ask their friends and family to read and comment too – see if you can create a buzz around the whole school!

Start a Debate

A good way to start that buzz is to create some controversy. Identify a topic and ask students to write posts either in favour of or against a given argument. To make it more challenging, get them to write something contradicting their own views. It will encourage them to do more research, think more creatively, and get an insight into how it feels to have a different opinion (and they may even change their minds).

Publish one or more posts on one side of the debate first, and then publish the alternate viewpoint a few days later. Encourage people to make comments – but make sure they keep things pleasant! You might find that some of your students want to write something else summing up the debate, describing how the blog posts influenced their thinking, or responding to comments or questions. Which gives you at least three blog posts, and a boost to your readership.

Content Types

As well as identifying ideas for your content, it also pays to think creatively about the types of content you're publishing. It's easy to start with written content – the traditional blog post. But by mixing things up a bit you can generate more interest in your blog, give different students an opportunity to use their talents, and create more posts.

Video

I have a confession to make. I'm old-fashioned. I prefer to read website content rather than watch videos. I like to skim written words to find exactly the information I need, or to immerse myself in a long read.

But I know that today's students don't think like me. Their first preference for consuming content online is via video. My own kids will go to Youtube first if they want to answer a question, and this is instead of even a Google search. So it's likely that including video in your class blog will engage your students and help you build an audience.

There are plenty of ways you can use video in your blog:

Make videos of activity in your class.
Get your students to create videos illustrating their work, either in class or as homework.
Embed videos from YouTube or other sources that support learning.

Follow our guide to using video in your class blog

For more ideas on using video in your blog, see our post on making the best use of video.

Images

Images will bring written content to life when added to it, but have you thought about creating posts that simply consist of image galleries? If the images are interesting or visually arresting, then this can be a popular kind of content.

Let your students use a school camera and encourage them to take photos relevant to what you're studying, or encourage them to use their smartphones to take photos when they're not in class. Alternatively you could take photos (or make scans) of drawings, paintings and graphics that students make. Again, encourage them to be creative with their ideas.

If you're posting images that aren't created by you or the class, be careful about copyright. Only post images where you have specific permission, for example if they're released under a Creative Commons licence. A good source of images with this licence is Wikipedia.

Wikipedia is a good source of Creative Commons images

Interactive Content

As well as videos and images, there are other kinds of interactive content you can share on your blog. For example, powerpoint presentations, video games and other programs, and anything else your students create that's a form of digital media.

A school whose website I manage makes good use of powerpoint presentations. We upload these to Slideshare and then embed them in our site. You can do this by simply copying the Slideshare link and pasting it on your post. Over time the presentations have become one of the most popular forms of content on the site, and also get a lot of hits on Slideshare.

Use slideshare to embed presentations in your blog posts

Managing Your Blog

So you've now got plenty of ideas again – not only for topics but for the different content types you can use. Put these into practice and your blog will become varied, engaging and popular with your students and their peers.

But how do you go about managing all this in a away that's effective, efficient and sustainable? After all, you're a busy class teacher with a heavy workload.

Here are some ideas to help you manage the blog.

Be Realistic

This has to be the first and most important rule. Don't set yourself targets you can't achieve. Aim to post something new once a week at the most – don't try to do it every day. That way, taking vacations into account, you'll only have to publish about 40 posts a year.

Plan Ahead

Plan blog content for each semester in advance. For each post, identify:

The idea and a draft title
When it will be published
What media it will use (if you have one video post, one gallery, one written post and one with interactive content each month, that's only ten of each you'l need for the year)
When it will be created (which can be way in advance)
Who will create it (not necessarily you)

Share this plan with your class and assign roles and responsibilities early on, so they can prepare and know what to expect. And over the course of the year, make sure everyone has a chance to get involved in some way. Video gives you lots of opportunities for involvement as there are plenty of roles to fill.

Don't Do it All Yourself

Another way to make things easier on yourself is to not carry the burden of producing content alone. Encourage your students to create content for the blog, and to publish it too. You can sign Author or Editor roles to students meaning that they can create content but not make it live – you'll do that once they've submitted their content.

If students are fully involved in the blog they'll feel more ownership of it and will be more likely to follow it, comment on it, and come up with ideas for it. They'll also tell others students about it too, helping you build that audience.

Create Content in Advance

If you're publishing new content once a week there's no reason why you should actually create that content every week. For busy teachers it can be easier to set aside a block of time to do this once every few weeks and then schedule content to publish at a later date.

Edublogs and CampusPress both make this really easy – instead of clicking the Publish button when your content is ready, edit the publication date first to set a date in the future, then click the Schedule button (which is what the Publish button becomes once you've set a date in the future). Your post will automatically be published at that future date without you having to lift a finger.

Scheduling posts for a future date makes things more efficient

This way you can create or approve and then schedule a batch of posts in one go, meaning you don't have to set aside time for your class blog every week.

A Revitalized Class Blog isn't Difficult to Achieve

Bringing your class blog back to life, or ensuring it doesn't stagnate in the first place, isn't difficult. It simply involves a bit of imagination and planning. And most importantly, it means making it a true class blog rather than a teacher blog – i.e. one which involves the students in generating and publishing content. Follow these steps and you'll have a blog that's kept fresh and gains a loyal following now and in the future.