University Websites & CMS Solutions
CampusPress creates mission-critical sites at scale. We are experts in design, development, security, migration, hosting, and other services for institutes of higher education. Our WordPress solutions make it easy for faculty, staff, and students to manage websites regardless of their experience level.
Meet A Few Of Our Customers
Powerful, Flexible Infrastructure
CampusPress manages sites in both Amazon AWS auto-scale clusters and flexible Virtual Private Servers on Digital Ocean. The choice is yours!
We only host WordPress and WordPress Multisite, and are experts in supporting it. Our services include load balancing, containerization, and multiple layers of cacheing.
Design and Custom Work
When it comes to designing and developing new sites, you have options. Work in-house, with an agency (in the UK, we recommend wearesmile.com!), or use off-the-shelf WordPress plugins and themes.
When it comes to designing and developing new sites, you have options.
You can work in-house, with an agency (we can provide recommendations), or use off-the-shelf WordPress plugins and themes. We can also take designs and create performance-optimized and accessibility-ready themes for you.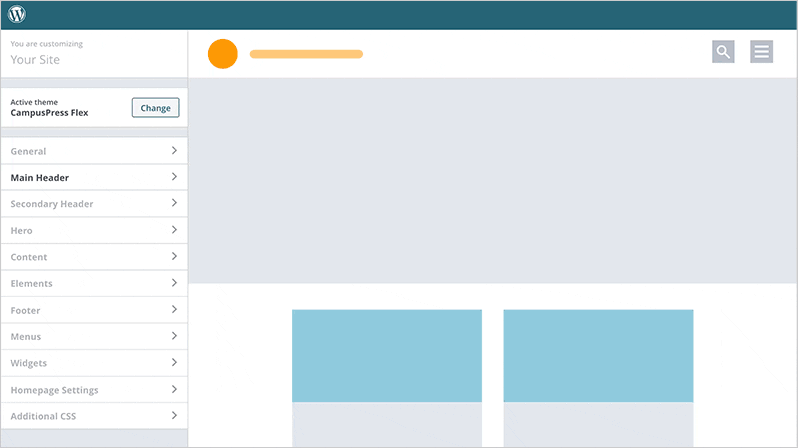 Security First
The security and reliability of our service is our number one priority.
We handle all WordPress, plugin, and theme security updates. We scan all sites daily for checks against lists of any known vulnerabilities. Automated logging, manual code inspections, and routine audits round out our security practices.
Developer and Content Author Friendly
We work with your existing internal workflows and governance and help ensure best practices are followed.
Our toolbox includes staging environments, scripting and analytics tools, version control, content publishing and more.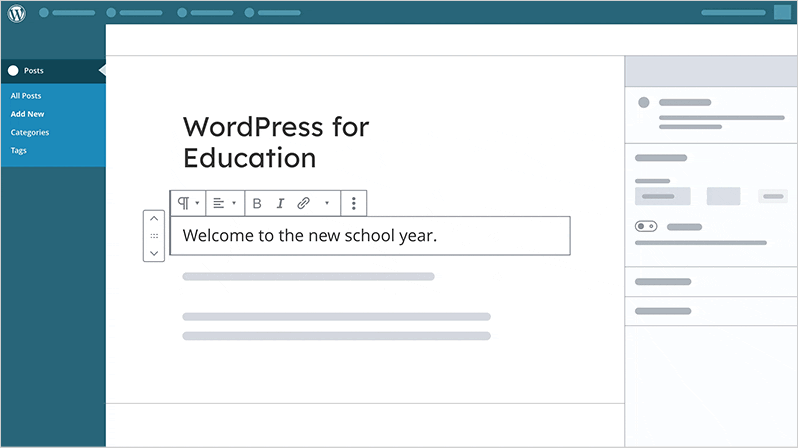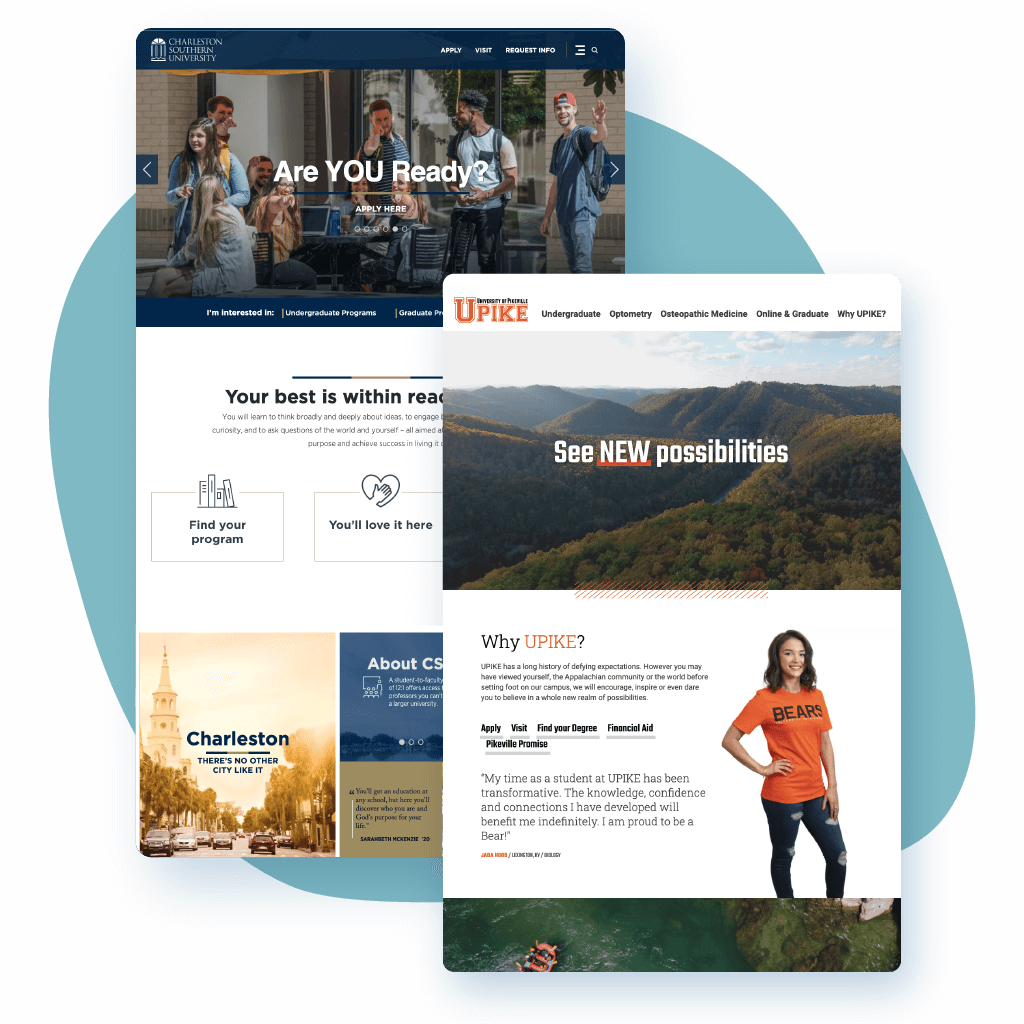 See It In Action
We work with thousands of colleges and universities around the globe.
View our customer showcase to see what we can do for you.
FAQs
How is this better than just WordPress?

We include way better tools for moderation, content filtering, network administration, and privacy baked right in. This includes dozens of plugins and hundreds of themes that are fully supported by our team. Plus, no headaches, no down time, and no upgrades to manage.
What if we already use WordPress?

Even better! We have migrated dozens of networks that started off self-hosting but needed to switch services as their platforms grew. With our focus on the security and scalability of your network, we'll plan out a migration timeline and review your current network to ensure a smooth transition.
What about hosting, safety, and security?

Our server network is hosted in state-of-the-art data centers and we employ the latest technologies and monitoring resources available to keep everything running smoothly and out of harms way. Our cache and performance optimization tools in place keep everything fast too – so go viral, we can handle the traffic! See more on our hosting and security guide.
What single-sign-on options are available?

At no extra cost, we can authenticate using Active Directory, Shibboleth (we're a member of the InCommon Federation), CAS, and several other custom SSO solutions. Learn more here about our authentication options.
How is support provided?

We will work with you to meet your needs, including setting up web-based or in-person trainings, handling all teacher/faculty support directly, and much more. Interactive support content and access to our help desk is found right inside the WordPress dashboard, including videos and other helpful resources.
How much does CampusPress cost?

Pricing starts at $2,000 USD per year and depends on full time enrollment and the type of sites to be hosted. We are able to create a no-obligation quote with just a few short questions answered. Just request a quote and we'll get you sorted quickly.
Other Services We Provide
Let us know about any particular project or ways we can help…
Migrations
Over half of our customers move existing sites and networks to us.
Custom Themes
We can take designs to make themes and can take on plugin projects too.
Training
Both in-person and virtual options are available – tailored to your needs.
Site Reviews
We'll evaluate (and help mitigate) for performance, accessibility, and security.
From Our Blog